Maybe you haven't yet turned on the Hotspot of the UNI-GR1. This is how you do it:
Open the UNI's interface (UNI-Connect) by browsing to http://192.168.27.1 when connected to the UNI-GR1 WiFi and go to settings.
Now go to the Hotspot settings.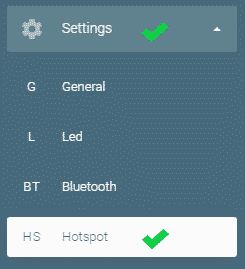 Now select Share network with connected devices.
In case this does not do the trick, you might want to check if the UNI has an active internet connection in the Mobile Data settings or connect the UNI-GR1 to a near-by WiFi network.
Last updated on 12/05/2020
171

reads